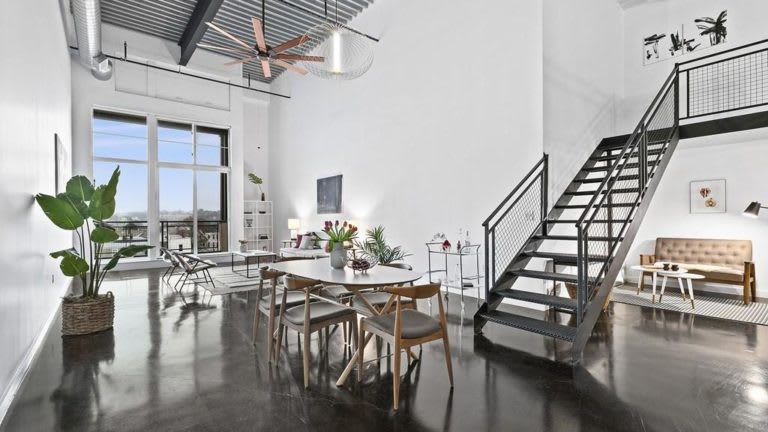 This contemporary Chelsea home features 20-foot-plus ceilings with exposed duct work, stained-concrete floors, and exposed steel beams — hallmarks of industrial chic design.
Listed by True Home Partners at Compass, 950 Broadway, Unit 23, has one bedroom, one full bath, and an asking price of $510,000.
The home, part of the Industrie Lofts building, is 1,291 square feet of living space in an open-concept design that also incorporates natural wood elements and bold pops of color. The kitchen and bathroom cabinets are cherry red. In the bathroom, the cabinets are paired with a funky printed backsplash, and the bathtub and shower are separate.
Read the Full article here
.